.     Dangerous Foods, Drinks and

                     Injestables

Alcohol & alcoholic beverages

Avocado -skin, pit

Caffeine-found in all most all drinks and in most                     pain medications

Chocolate

Cigarette Smoke

Coffee

Corn -stored in humid area

Fat-foods that are high in this

Highly salted foods

Mushrooms

High Oxalic acid foods -spinach, rhubarb

Honey-non-pasturized (??????)

Onions

Raw peanuts- in shell -poorly stored-some say yes                      some say no but these are found in                        all parrot mixes

Salt-

Seeds -in quantity apple, apricot, bitter almond

Seeds -in quantity cherry, peach, pear, plum

Soft Drinks -with caffeine

Tea

Wines-this is alcholic

********************************************************

               Heavy Metals

Arsenic compounds

Cadmium

Batteries

Paints

Lead

Batteries

Floor tile

Galvanized wire

Hardware cloth

Insulation--of equipment

Lead weights -toys, drapes, fishing equip

Linoleum

Mirrors -silvering in back

Paints and paint removers

Stained glass

Wires and cables -electrical

Wrapping foil -bottles, packages

Mercury

Thermometers

Levels

Zinc -

Brass

Chrome

Paints and paint removers -even if lead free

Galvanized wire -often used for aviaries

Nuts, bolts and nails

***********************************************************

             Toxic Compounds

Ammonia

Antifreeze

Ant Paste

Asbestos

Auto products

Bathroom cleaners

Bleach

Boric acid

Camphophenique

Carbon Monoxide

Charcoal Fluids

Corn & wart removers

Deodorants

Detergents

Diazinon

Disinfectants

Drain Cleaners

Felt tip markers

Flea Products

Floor Polish

Formaldehyde

Gasoline

Glues (epoxy, models, super)

Gun Cleaners

Hair dyes & sprays

Herbicides

Insecticides

Iodine

Kerosene

Lighter Fluid

Lye

Matches

Metal cleaners & polishes

Moth Balls

Muriatic acid

Nail polish & remover

Oven cleaner

Paint, thinners, removers

Permanents & hair dyes

Pesticides

Photography solutions

Polishes (floor, furniture, shoe)

Shaving Lotion

Shellac & varnishes

Solvents & spot removers

Spray starch

Suntan oils & lotions

Teflon fumes

Wax

Window cleaners

                    Unsafe Plants

Amaryllis - bulbs

American Yew

Apricot

Autumn Crocus/Meadow Saffron Beans - all types if                                                                   uncooked

Avocado

Azalea - leaves

Balsam Pear - seeds, outer rind of fruit

Baneberry - berries, root

Birch

Bird of Paradise - seeds

Bittersweet Nightshade

Black Locust - bark, sprouts, foliage

Bleeding Heart/Dutchman's

Bloodroot

Blue-green Algae - some forms toxic

Boxwood - leaves, stems

Breeches

Bracken Fern

Broomcorn Grass

Buckthorn - fruit, bark

Buttercup - sap, bulbs

Caladium - leaves

Calla Lily - leaves

Candelabra Tree

Cardinal Flower

Castor Bean - also castor oil, leaves

Cherry Tree - bark, twigs, leaves, pits

Chinaberry Tree

Chalice Vine/Trumpet vine

Christmas Candle - sap

Clematis/Virginia Bower

Coral Plant - seeds

Cowslip/Marsh

Crown of Thorns

Croton

Marigold Daffodil - bulbs

Daphne - berries

Datura - berries

Deadly Amanita

Death Camas

Delphinium

Deffenbachia/Dumb Cane - leaves

Eggplant - fruit okay

Elderberry

Elephants Ear/Taro - leaves, stem

English Ivy berries, leaves

English Yew

Euonymus/Spindle Tree

False Hellebore

False Henbane

Fly Agaric Mushroom - Deadly Amanita

Ficus (weeping)

Firethorn/Pyracantha

Four O'Clock

Foxglove - leaves, seeds

Glory Bean

Golden Chain/Laburnum  Hemlock - also water the plant                                                      is in

Ground Cherry

Henbane - seeds Holly - berries

Honey Locust

Honeysuckle

Horse Chestnut/Buckeye - nuts, twigs

Horsetail

Hyacinth - bulbs

Hydrangea - flower bud

Indian Licorice Bean

Indian Turnip/Jack-in-Pulpit Iris/Blue Flag - bulbs

Ivy

Jack-in-the-Pulpit

Japanese Yew - needles, seeds

Jasmine

Java Bean - lima bean - uncooked

Jerusalem Cherry - berries

Jimsonweed/Thornapple

Johnson Grass

Juniper - needles, stems, berries

Kentucky Coffee Tree

Lantana - immature berries

Larkspur

Laurel Lily of the Valley - also water the plant is in

Lobelia

Locoweed 

Lords and Ladies/Cuckoopint Marijuana/Hemp - leaves

Lupines/Bluebonnet

Mandrake

Mango Tree - wood,leaves,rind-fruit safe

Moonseed

Mountain Laurel

Mayapple - fruit is safe

Mescal Beans - seeds

Mistletoe - berries

Mock Orange - fruit

Monkshood/Aconite - leaves, root

Morning Glory Narcissus - bulbs

Mushrooms - several varieties

Nectarine

Nettles

Nightshade - all varieties

Nutmeg

Oak - acorns, foliage

Oleander - leaves, branches, nectar

Peach Peanuts - raw

Pencil Tree

Periwinkle

Philodendron - leaves and stem

Pigweed

Pikeweed

Pine needles - berries 

Plum

Pointsetta - leaves, roots, immature

Poison Ivy - sap

Poison Oak - sap

Pokeweed/Inkberry - leaf,root,young berries

Potato - eyes, new shoots

Pothos

Privet

Prune

Rain Tree

Ranunculus/Buttercup

Red Maple

Rhododendron

Rhubarb - leaves

Rosary Peas/Indian Licorice - seeds

Sandbox Tree

Scarlet Runner Beans

Skunk Cabbage

Snowdrop

Snowflake 

Snow on the Mountain/Ghostweed Sweet Pea - seeds,                                                                        fruit

Sorghum Grass

Sorrel

Sudan Grass

Tansy Ragwort

Tobacco - leaves

Vetch

Virginia Creeper - sap

Water Hemlock 

Western Yew 

Wisteria

Yam bean - roots, immature roots 

Yellow Jasmine

Yew (American,English,Japan) - needles, thistles

              TOXIC FUMES

Teflon. Not just on skillets, but on range drip pans, irons, ironing board covers, waffle irons, etc. When heated to over 500 degrees, teflon emits lethal fumes that will kill your 'tiel in minutes.

Candles---aromatic

Citronella oil

Cleaning liquids

Incense

Paints

Tea tree oil

Turpentine

Hairspray

Perfume

Nail polish

Nail polish remover

Nonstick Cookware and appliances coated                                 with teflon

Cigarette smoke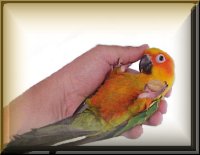 This list is presented to help you and is by no means a complete list. This list should be used with caution and if/when in doubt always consult your own Veterinarian.

Remember caution is the better part of safety when it comes to your loved ones.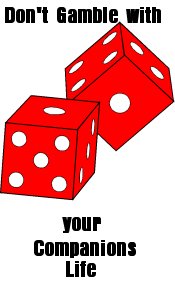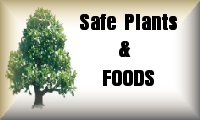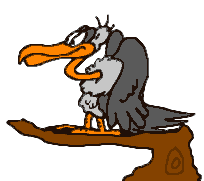 Check out this site it list 41 ways you bird is at risk of death. Some great information there.


their address is www.parrotparrot.com if this link is broken