In this day and age one cannot be to careful when it comes to our companions whether it is birds or dogs or another pet.

There are a lot of myths and misinformation out there for everyone to obtain. Always look up the information for yourself if you are uncertain. Caution is the best when it comes to their lives.

There are numerous sites on the web dealing with all known diseases so this page is dedicated to links to some of those sites and if you have one you would like to list here please contact me.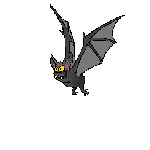 To help control the deadly WEST NILE VIRUS ?


All links open in a new window








Connecting Pets In Need With Vets Who Care

Your online VETERINARIAN search engine